It was quite frosty this morning, with a beautiful sunrise.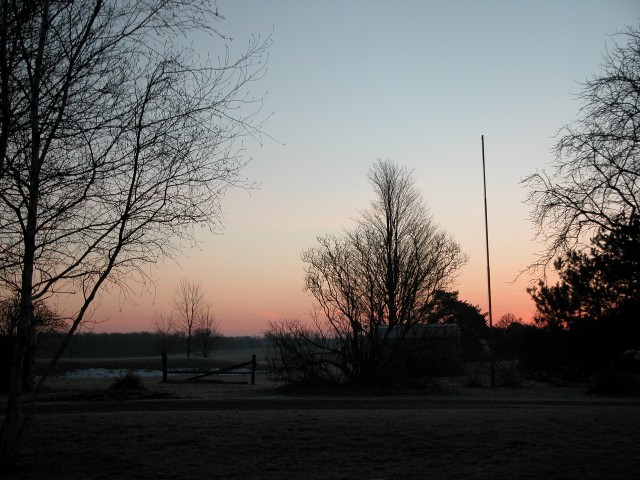 Every individual blade of grass, and leaf was so delicately touched with frost–it was just one of those morning that was so pretty with God's handiwork so obviously displayed, it is just a joy to be alive and breathing in the crisp morning air.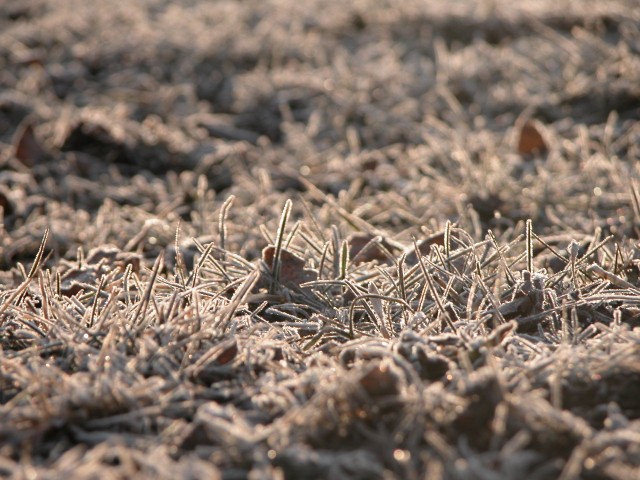 Even the patch of old dead weeds became a thing of beauty, once the gentle rays of the rising sun caressed them with its glowing radiance.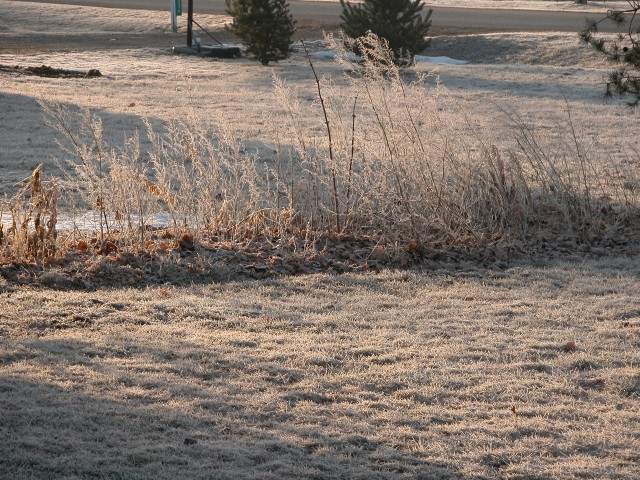 This shot is looking south, down our drive way to the corn field and woods beyond.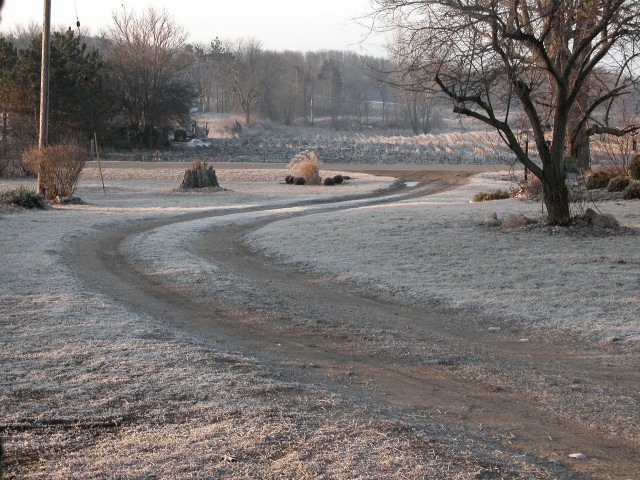 At the bottom of the driveway to East, this is the vista that awaited this morning.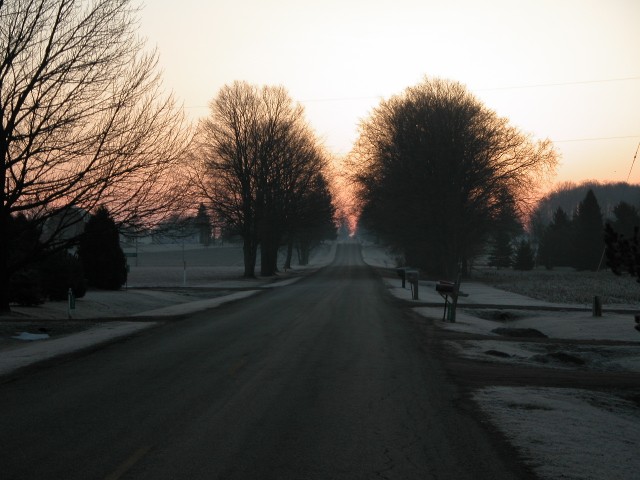 And this is one of my all-time favorite shots. It is taken looking East to the rising sun, overlooking "Farmer Don's" farmstead. We have taken many, many pictures like this, the view is especially great during the winter when snow covers the fields and shimmers with the coming of day.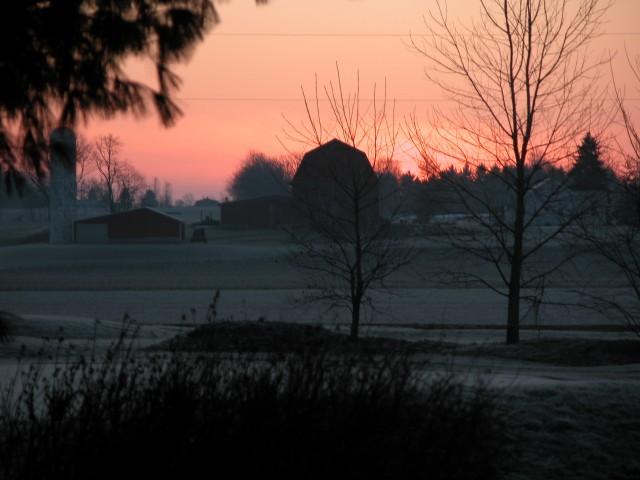 Here is is again after the sun has peaked above the horizon. Beautiful. The pictures don't really do it justice. (but if you click on the images to blow them up, it is better)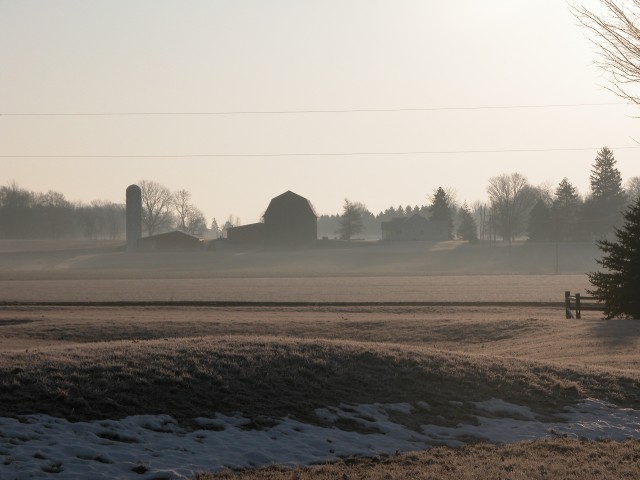 However, although the morning was frosty….