(Edit: this post was laying on my computer for ~4 months after the ~2 months the card was!)
I finally got my voter registration turned in (the paperwork had been sitting [filled out] on my desk for ~2 months, just needed to mail it)! Our township clerk was very prompt sending out the ID card: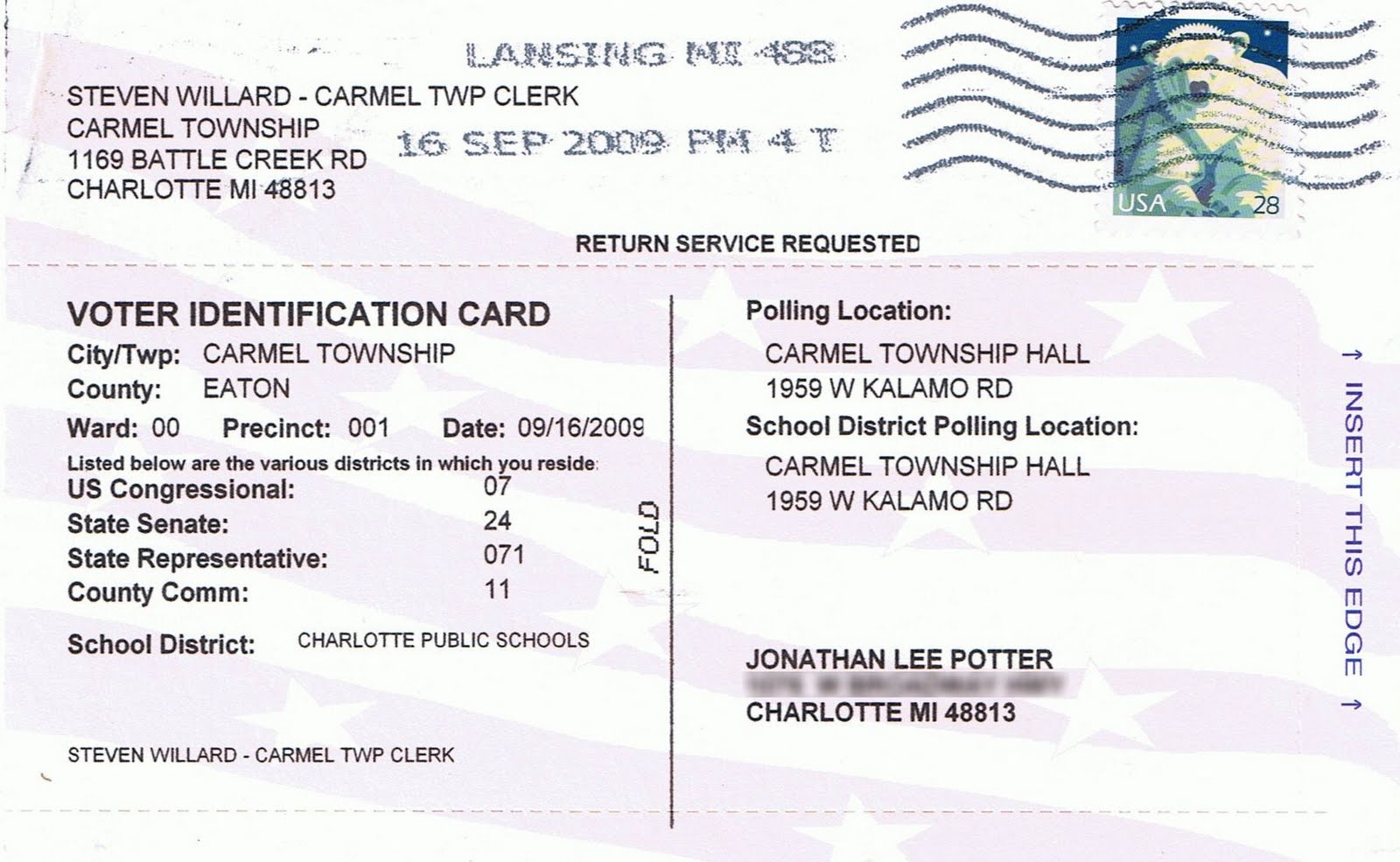 Now, if we only had some good people to vote for…
On an agrarian note, today (Edit: 'today' when I wrote this, not today, December 9) ( is chicken butchering day! Matthew, Mom and a couple of his farming friends are processing 50 roosters out back. I'm staying in the house to man the phones. As much as philosophically I'd like to be helping them, I still can't stomach seeing the innards ripped out of something that was alive several minutes ago. The Whizbang Chicken Plucker is impressive, though.
On a monetary note, Matthew has a new paying job with another area sheep farmer. If you ask nicely, maybe he'll divulge some details. ;-)
On a technology note, I now have my computer tower setup in the office: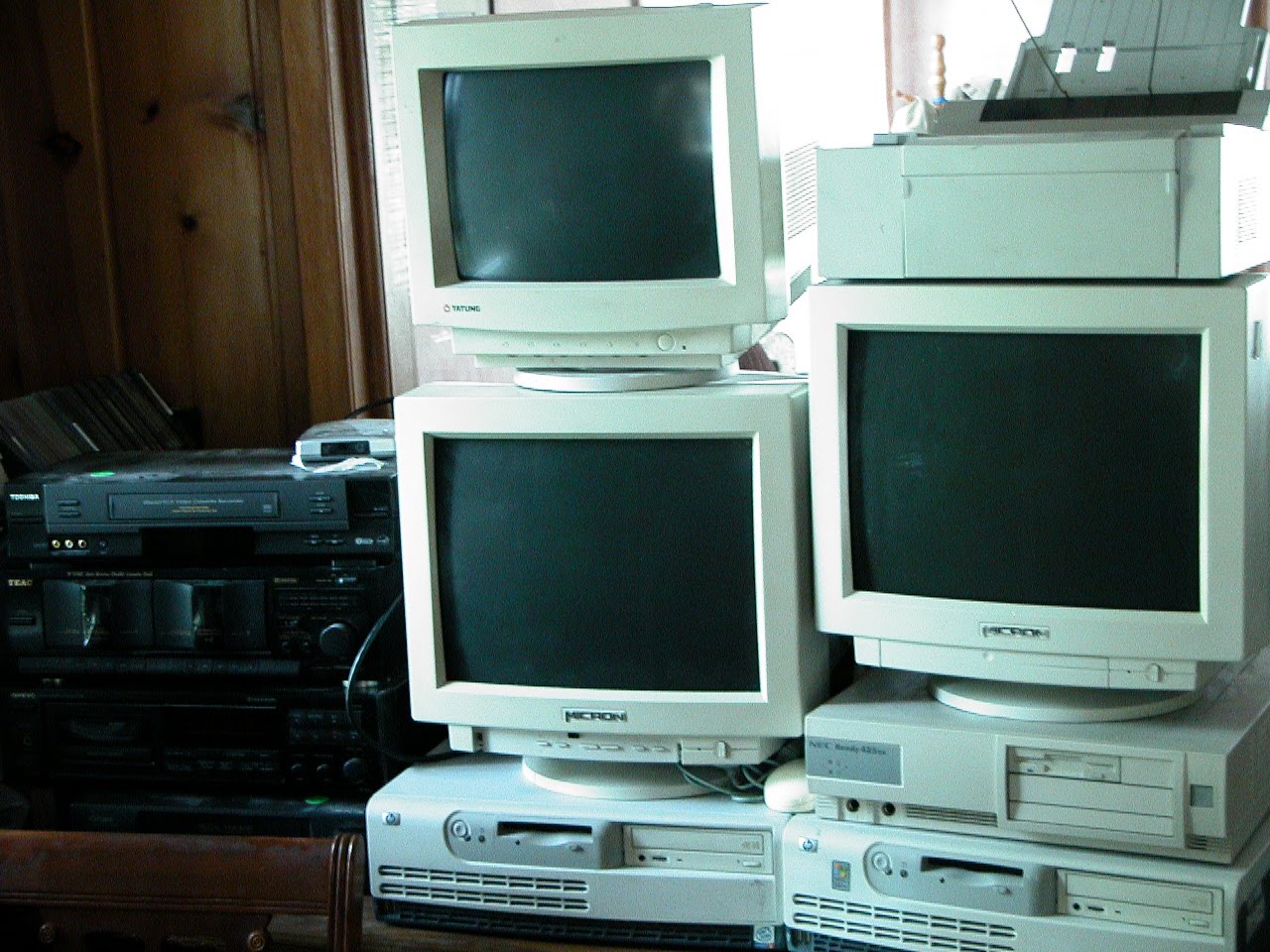 Well, that's all for today (Edit: 'today' being September 18. Today, December 9, I'm currently processing a post from November ~15).
God bless and keep, Fidem Servate,
Jonathan Potter